Road Bike Rental Sydney
Sydney, Australia's global city is home to some of the country's best road cycling routes and destinations. Blessed with an abundance of natural beauty, a day on a Livelo road bike is the best way to experience all that Sydney has to offer.
Livelo Sydney will supply you with a high-quality carbon road bike to make sure you have an exceptional cycling experience during your stay in the city.
Livelo will deliver your bike to your hotel the day prior to your ride. Your bike will be equipped with all the accessories you require. All you need to bring is your kit and your shoes. 
Yes, it's that easy!
ROAD BIKE RENTAL SYDNEY

Enjoy riding a high-performance Cinelli Superstar Ultegra Disc road bike. 

This is the perfect bike for the exploring all that Sydney has to offer.

Your hire bike will be setup to your rider profile, including pedals, helmet and accessory options.

Pick up from Livelo or have your bike delivered to your hotel concierge the evening before your ride.

FLAT BAR BIKE RENTAL SYDNEY

The Merida Speeder 100 is the perfect casual bike for exploring Sydney's cbd, beaches and suburbs. With a 24 speed drive-train, you have all the gears you need to get from the beaches back to the city. And the hydraulic disc brakes provide the smooth and reliable stopping power need.

The speeder is also a great option if you are looking to do a bit of touring.

SYDNEY CYCING ROUTES

SYDNEY CYCLING ROUTES

Browse our selection of Sydney's best road cycling routes. 

From the city to the beach, there is something for everyone in Sydney. 

City to Centennial Park via The Rocks and Royal Botanic Gardens - 15 mi / 23 kmCity to Centennial Park - 9 mi / 13 kmCity to Bronte Beach via Watson's Bay 30 mi / 48 kmAkuna Bay and West Head - 100km / 62mi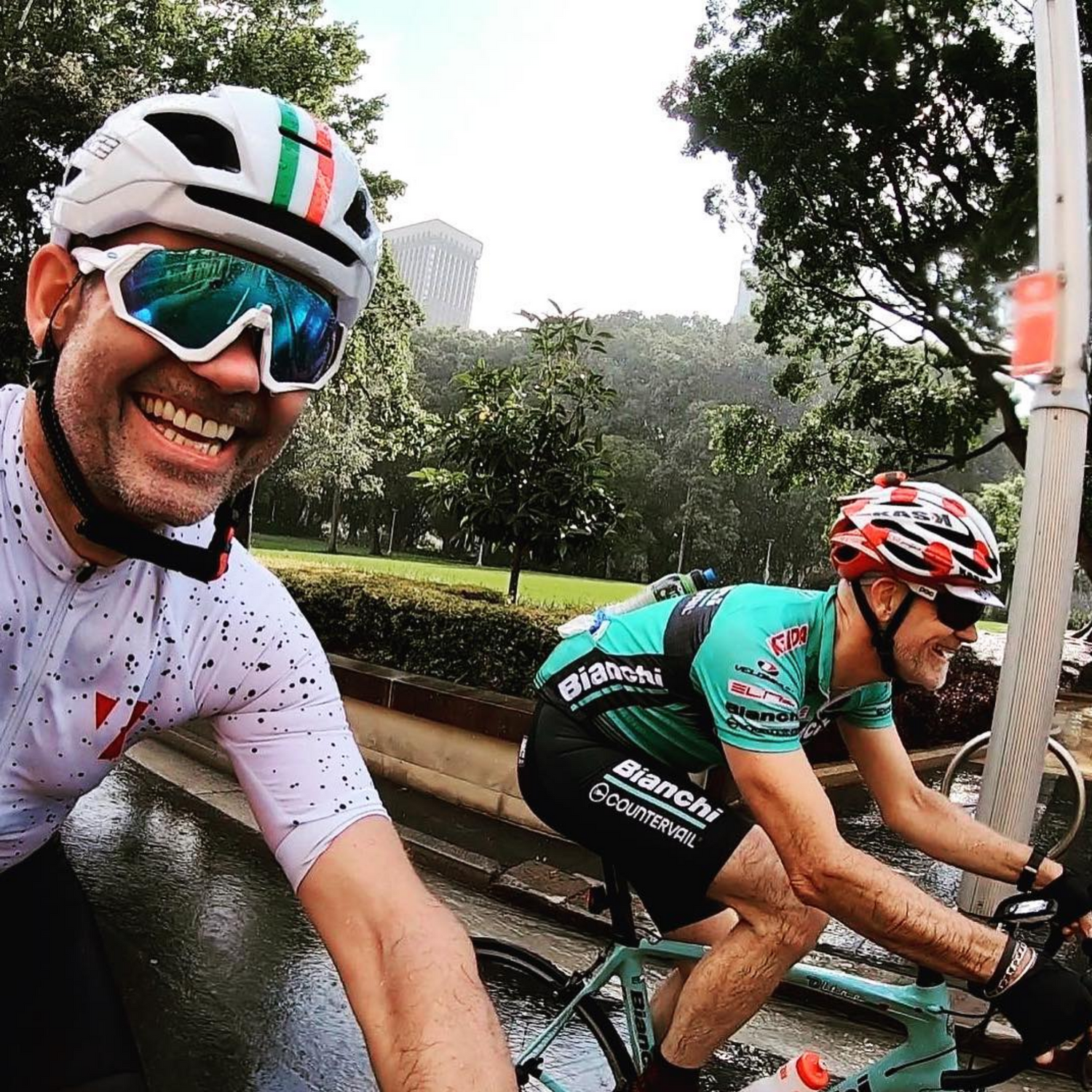 SYDNEY GUIDED RIDE
Book one of our trusted guides to take you on a guided ride in Sydney.
Your Livelo guided ride is a one-on-one experience designed to suit your riding style, start time and duration.
Your ride will start and finish at your hotel. Your guide will show you the best routes, views and coffee stops. 
Yes, riding in Sydney is that easy!