BARCELONA'S BEST ROAD BIKE RIDES AND ROUTES
Looking for a route that explores Barcelona's natural beauty and unique cycling attributes? Livelo has mapped out a selection of the best cycling routes to suit a wide variety of riders and riding opportunities.
Of course, the routes are just recommendations, please use your own judgement in selecting your riding route and always ride within your limits and to the road conditions of the day.
Enjoy your ride in Barcelona and do let us know if we can assist you with a rental bike, a guide to ride with you, or any additional information.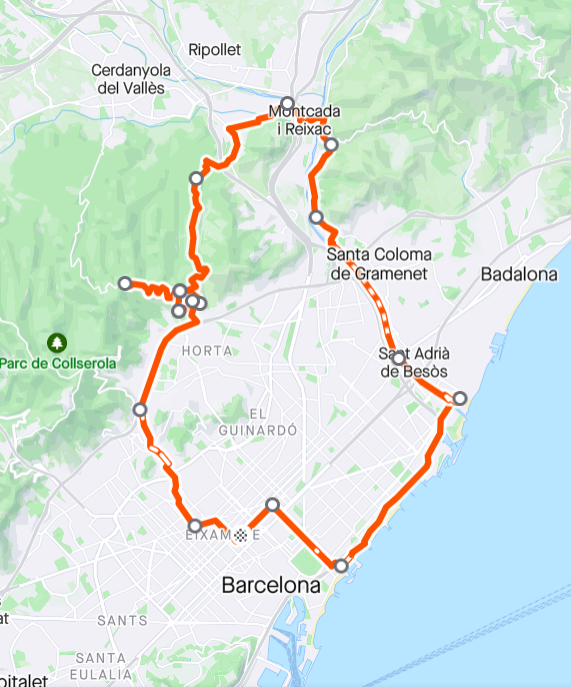 Opening Road Ride - 25.7 m / 41.4 km
A light to medium intensity loop ride that takes through the city and into the Bcarecelona outskirts. Along this path, one will travel through some of Barcelonas most famous sites such as the capital building and Mediterranean coast line. Alltogether this route provides beathtaking sights and a calm peaceful that allows you to see all Barcelona has to offer.
GET THE ROUTE HERE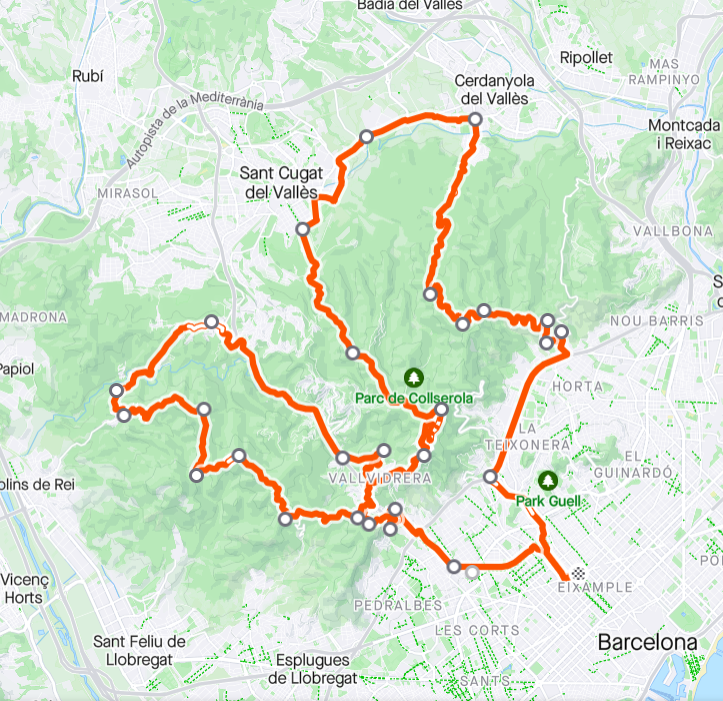 Collserola Loop - 39.2 m / 63.0 km
A medium intensity ride that takes you outside the city of Barcelona headed north. Along this path, one will travel through the varried terrian of Parc de Collserola including, mountains and forest roads. On the return journey, one will travel throughout the rural suberban regions of Barcelona. In all this route provides a decently paced ride through the Spanish country side of greater Barcelona.
Button label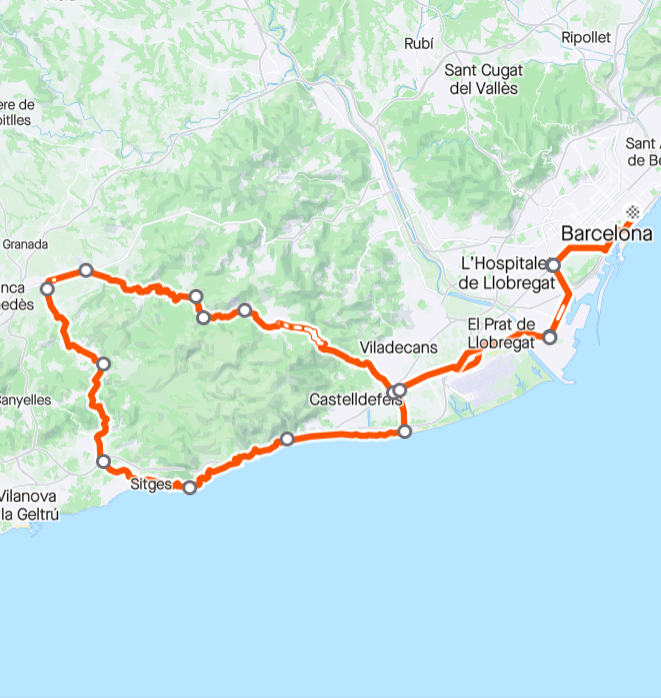 Gavà-Parc Garraf-Sitges Costas-Garraf - 77.9 m / 125.48 km
A medium to heavy intensity ride that will take you to the west of Barcelona. Here you will be cycling through dense forests and mountain roads with a couple stops through smaller towns. Upon your return trip, the route becomes much easier switching from great uphill climbs to smooth downhill rides along the Mediterranean coastline.
Button label